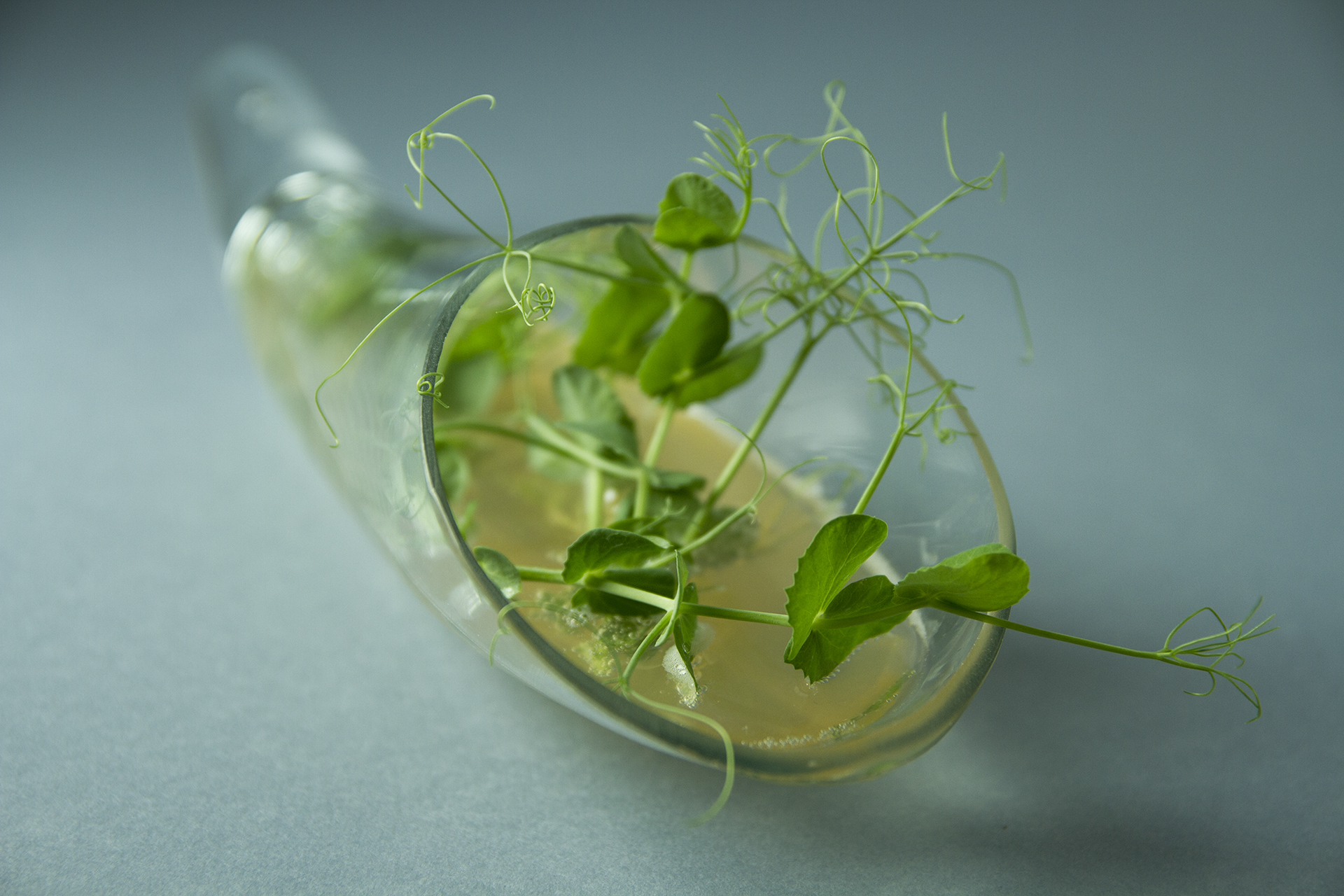 Madame Bisèe è un cocktail esclusivo creato per l'azienda MYCROLEAF, una miscela complessa ed elegante coccolata dalle bollicine dello champagne che gli regalano un finale esplosivo, morbido e naturale. I germogli di Pea Shoot aggiungono quel tocco in più, dolce e croccante con una leggera nota acidula che rendono Madame Bisèe un cocktail stravagante e raffinato. Unico nel suo genere.
Madame Bisèe
45 ml Pierre Ferrand 1840 cognac

15 ml Barsac "Grand Vin de Sauternes"

1 BSP Mint infused honey

15 ml Lemon juice

3 dashes Elixir Vegetal de la Grande Chartreuse

Top Laurent-Perrier Champagne Brut
How To Make: Stir honey with lemon juice in base of the mixing glass until honey dissolves. Add the cognac, Barsac, Elixir and stir with ice cube, and strain into the glass. Top with Champagne and lightly stir.
Garnish: Pea shoots
Credit photo:  Zestagenzia