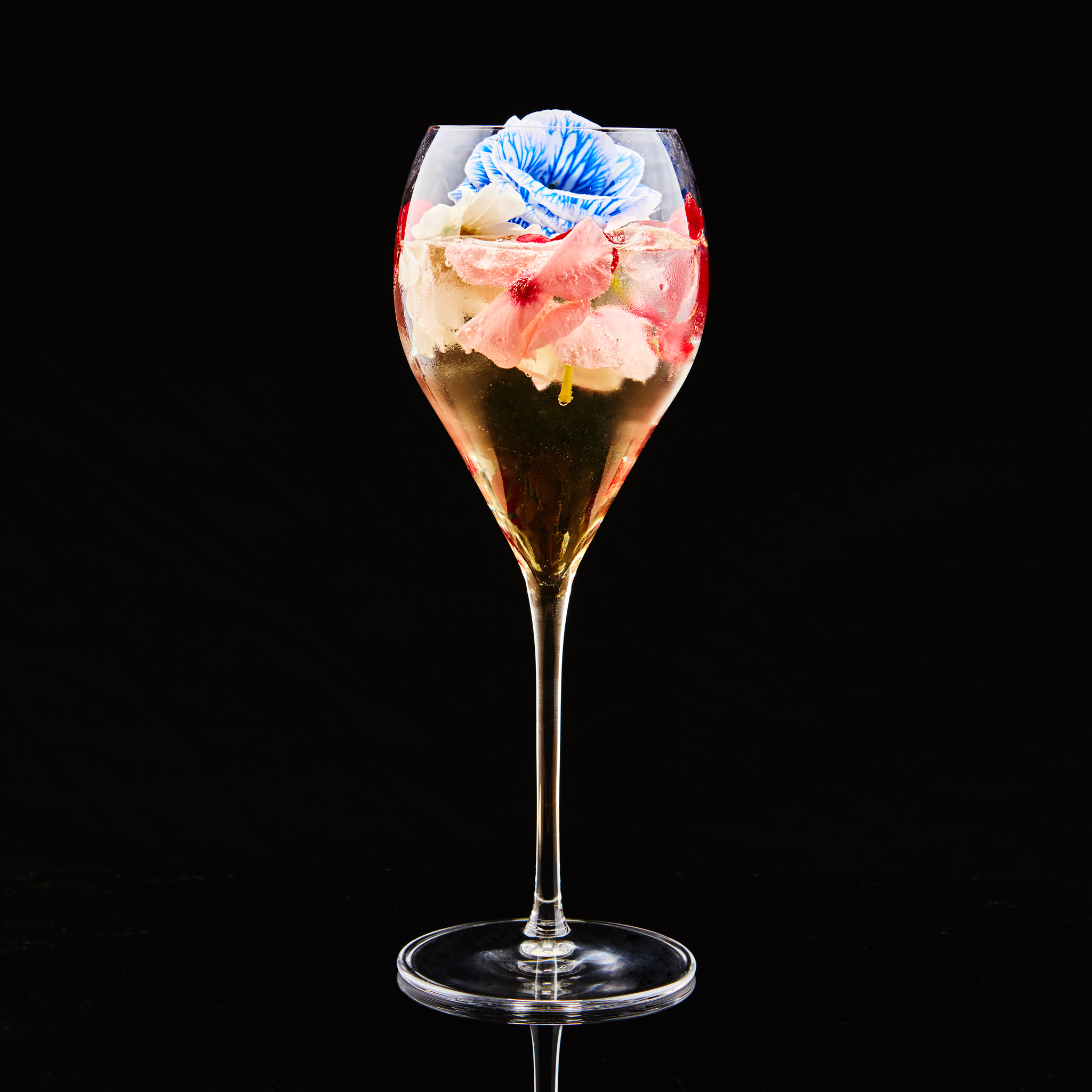 Il Van Gogh è senza dubbio uno dei drink più amati dai clienti di Kasa Incanto. Talmente tanto che lo abbiamo riproposto nella drinklist 2017, sezione "La Vita". I cocktail di questa categoria sono caratterizzati da gusti leggeri e frizzanti, spesso consigliati per l'aperitivo.
Il Van Gogh è un drink brioso, allegro e colorato che demarca le sue trasparenze con sapori floreali. E sono proprio i fiori infatti a regalargli una decorazione finale simile ad un quadro. In questo dipinto di gusto troviamo una sinestesia di accordi tra il prosecco Valdobbiadene e i fiori eduli che si accompagnano al profumo di liquore di sambuco. Negli altri ingredienti si nota una pennellata di liquore alla pesca, che aggiunge un sapore fruttato al cocktail.
Tra boccioli e bollicine, è un drink dovrete necessariamente assaggiare.
VAN GOGH
30 ml ST GERMAIN LIQUEUR
20 ml PEACH LIQUEUR
Top BERLUCCHI FRANCIACORTA BRUT
3 /4 EDIBLE FLOWERS
Spray VIOLET ESSENCE (optional)
How to make: Pour St Germain and Peach Liqueur into ice-filled glass. Top with Franciacorta and gently stir. Finally sprinkle the violet essence over the cocktail.
Serve in a Wine Glass
Garnish: Edible flowers.
Il Van Gogh è su Mixer Planet magazine per l'inchiesta su l'uso dei fiori nei cocktails:  clicca QUI
Il Coco 75 su Speciale Mixer Collection Mixability n°307 Giugno 2018.