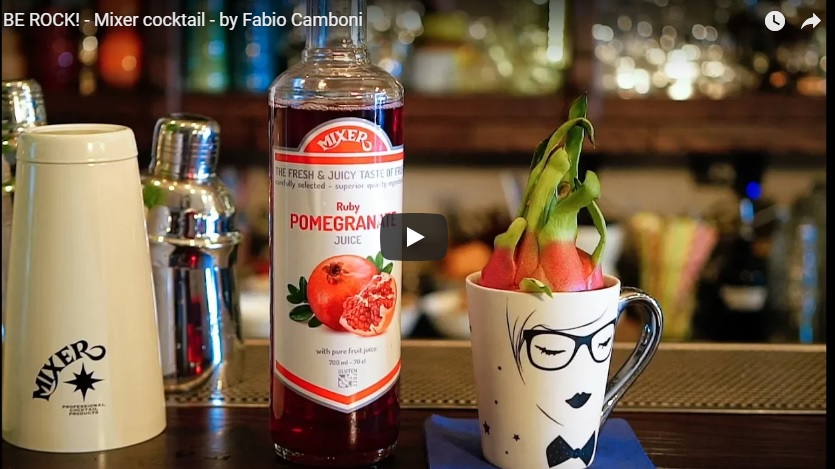 Il Be Rock! è un cocktail analcolico creato per l'azienda MIXER – Professional cocktail products, un drink esclusivo ispirato alla musica rock e alla sua doppia personalità.
Il Be Rock!  è un cocktail dal carattere forte ma dal cuore tenero, una musica dalle note agrumate, fruttate e con un retrogusto pungente.
Il dragon fruit unito allo zenzero, al melograno e gli agrumi danno il ritmo giusto a questa esibizione di sapori!